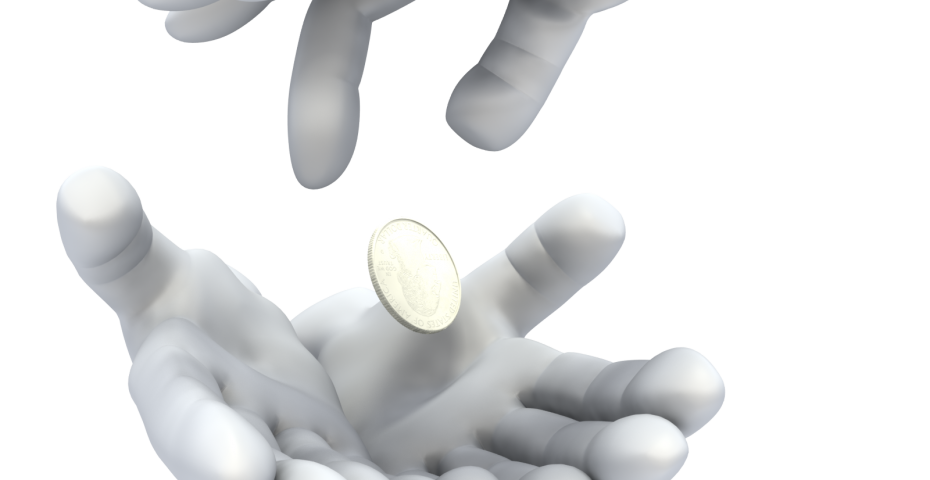 A you a "tithe-cripple"? Is your parish? Speak out now. Take the survey.
To All Clergy and Laity Interested in the Subject of "Orthodox Christians and Giving to the Church."
A national study "Exploring Orthodox Generosity: Giving in US Orthodox Parishes" has been launched by the Assembly of Canonical Orthodox Bishops of the USA.
We need and invite as many participants as possible. Both Orthodox clergy and laity are invited to take part in this unique project. The following are examples of the questions that the study will explore:  
Why do people give or don't give to their parishes?
Are Church members satisfied with how "money matters" are handled in their parishes?
How do parishioners make decisions on how much, when and why to give?
What causes "boost" people's generosity and encourage greater giving?
The study is being conducted as an online survey. If you are interested and have a few minutes to share your thoughts, suggestions and concerns, click on the link below and complete the questionnaire.
The study is anonymous: no names are asked and no individual responses will be shared with anyone.
Please, share this invitation and link to the study with your Orthodox friends, relatives and fellow parishioners. Send it to them via email, post on your Facebook page or your parish web-site.
We are grateful for your input on this unique study project. If you have questions or comments contact me at: OrthodoxGenerosity@gmail.com
Alexei D. Krindatch, Research Coordinator
Assembly of Canonical Orthodox Bishops of the United States of America.