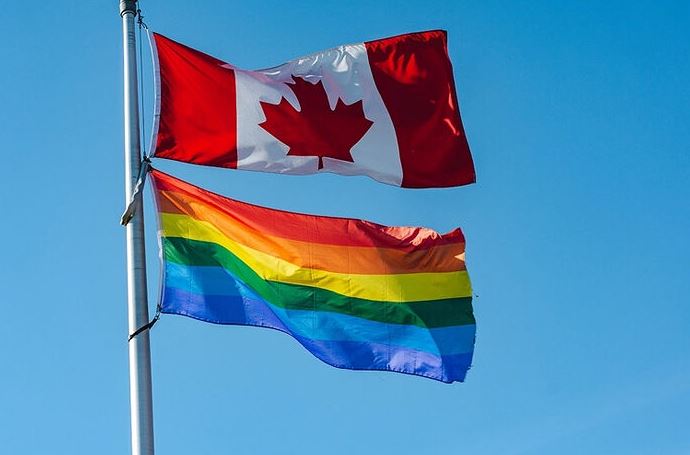 Members of the Legislative Assembly of the Canadian province of Ontario have approved a ban on any form of communication that could potentially offend certain categories of citizens, including people who identify themselves as part of the LGBT community, the Christian Post website reports. This law is initially being implemented in the city of Waterloo. Offenders can be fined up to $10,000 or receive one year in prison.
The corresponding resolution was adopted by the City Council of Waterloo, located about 70 kilometers southwest of Toronto. Previously, several local school boards announced changes that would not tell parents if their child began identifying as the opposite gender, asked to use a different gender pronoun, or became non-binary or gender fluid.
According to the new law, it is prohibited to communicate, permit, or cause communication in any circumstances with any person, verbally, in writing, by electronic messages, even by gestures or signs, in a manner that would make that person feel humiliated or insulted.
It is noteworthy that such comments related to race, religious beliefs, gender identity, sexual orientation, and other categories may be considered offensive. It is noted that this resolution appeared due to the recommendations of the local "Coalition of Muslim Women", which advocate for the "complete eradication of Islamophobia" in Waterloo and its environs.
It is reported that a number of neighboring cities, such as Kitchener, Cambridge, and others, may pass similar laws.
In turn, the president of the Canadian political lobbying organization from Toronto, Campaign Life Coalition, which opposes abortion, euthanasia, and same-sex "marriage," Jeff Gunnarson, warned that the adoption of the law could negatively affect the situation with freedom of speech and expression.
"If you are denied the right to protest government policies and are threatened with criminal penalties for attempting to criticize, this falls under the definition of a police state. It is important to understand that we have arrived at this point because God is no longer present in our public discourse. We must remind our politicians that God cannot be mocked," he wrote.
Both representatives of churches and human rights activists advocating for the observance of freedom of speech in Canada warned about the deliberate policy of the Canadian authorities to suppress freedom of speech starting in 2021, when the country introduced a ban on the so-called "conversion therapy" (a set of techniques intended to help change a person's homosexual orientation to a heterosexual one), which may include counseling outlining the Bible's teaching on homosexuality and transgenderism — as of 2021, this is punishable by up to five years in prison.
In March 2023, the city council of Calgary, Alberta, Canada, voted to pass a new "Safe and Inclusive Access Act" banning protests near city facilities.
According to the new law, protests related to race, religion, gender, gender identity, gender expression, disability, age, place of birth, marital status, sexual orientation, or source of income must not be held within 100 meters of the entrance to any city public library or recreation center.
Violation of the law is punishable by a fine of up to C$10,000 ($7,310) or up to one year in prison.