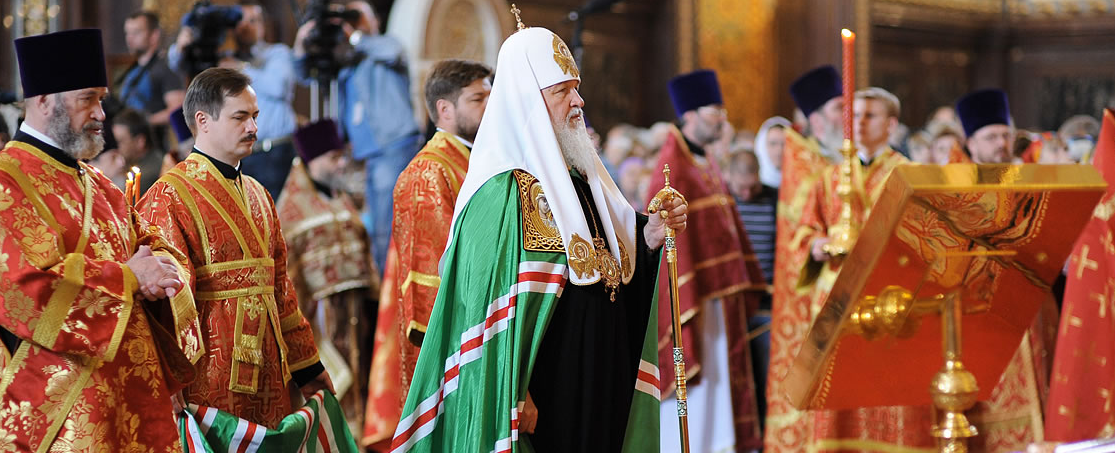 The "end of history" is near and is "already visible to the naked eye," the head of the Russian Orthodox church said on Monday in comments at the end of a service in Moscow. He said much the same thing in 2013.
Patriarch Kirill told the congregation at the Christ The Savior Cathedral in central Moscow that the apocalypse is coming, but society still has a chance to unite to prevent the world of falling into the "abyss of the end of history," the state-run news agency RIA Novosti reported.
"Today is not the time to rock the boat of human passions," Kirill said, per Novosti. "Today is the time to rally all healthy forces. That's why the church, art, culture, our writers, scientists — all those people who love the Motherland — should come together because we are entering a critical period in human civilization."
Kirill, who turned 71 on Monday, was born Vladimir Mikhailovich Gundyayev, according to Newsweek, and in the past supported Russia expanding into Crimea and eastern Ukraine before the 2014 invasion.
He has led the church in forging a close relationship with Russian President Vladimir Putin and said the war on terror must be a "joint effort" between all countries, per Newsweek.
"This isn't just Russia's fight," Kirill said in October 2016, per Newsweek. "It's for all countries, we should unite to defeat this evil, and this war I call a holy one."
Newsweek reported 2013 that Kirill warned the end of the world was near, telling a congregation at the Kazan Cathedral in Moscow that the legalization of same-sex marriage was
"a very dangerous sign of the apocalypse."
Novosti reported in July that Kirill defended the practice of exorcism as a way of healing people who suffer from various forms of mental illness. He said that ridding the body of demons can be beneficial when professional psychological efforts fail to make people better.