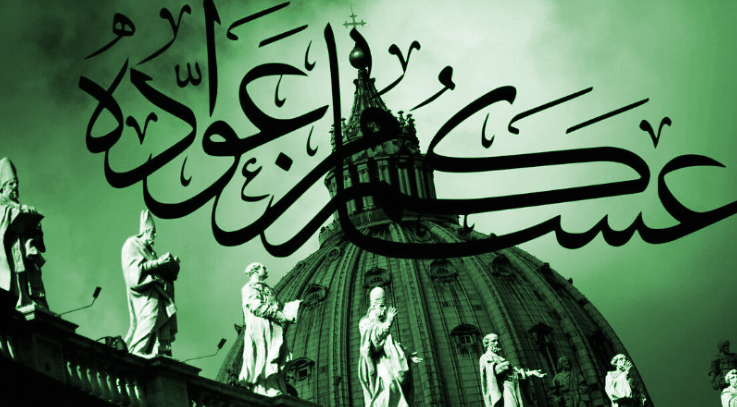 by Jules Gomes
The Pontifical Council for Interreligious Dialogue is encouraging Christians to join in the Islamic iftar 'ritual' meal on the occasion of the Muslim festival of Ramadan.
In a Ramadan greeting to "Muslim brothers and sisters" Friday, the Vatican dicastery called upon Christians and Muslims to "protect together" mosques and churches and quoted the prophet Isaiah 56:7 affirming that "a place of worship of any religion therefore is 'a house of prayer.'"
"For us, your Christian friends, it is a propitious time to further strengthen our relationships with you, by greeting you, meeting you on this occasion and, where possible, by sharing in an Iftar with you," the statement read.
Speaking to Church Militant, world-renowned Islamic scholar Robert Spencer said he was disturbed by the Vatican's
"assumptions that arise from Vatican II declarations about Muslims together with us adoring the God of Abraham."

"By participating in iftars, Christians are helping celebrate an imperative to conquer and subjugate them," he noted. "Iftar is not just a meal. It is the breaking of the Ramadan fast every evening. Ramadan is a month devoted to Intensifying one's observance of Islam and growing more righteous."

"In Islam, the most righteous deed of all is jihad, which most prominently involves warfare against and the subjugation of non-Muslims. A hadith has a Muslim asking Muhammad: 'Instruct me as to such a deed as equals Jihad (in reward).' Muhammad replied, 'I do not find such a deed' (Bukhari 4.52.44)," Spencer explained.
Author of the bestselling The History of Jihad: From Muhammad to ISIS, the historian told Church Militant he was also shocked by the Vatican drawing a parallel "between the destruction of churches and mosques in this age or any age."
"Such equivalence demonstrates historical illiteracy as throughout history thousands, if not tens of thousands, of churches have been turned into mosques in order to demonstrate the superiority of Islam over Christianity, and the victory of Muslims over Christians," Spencer observed.