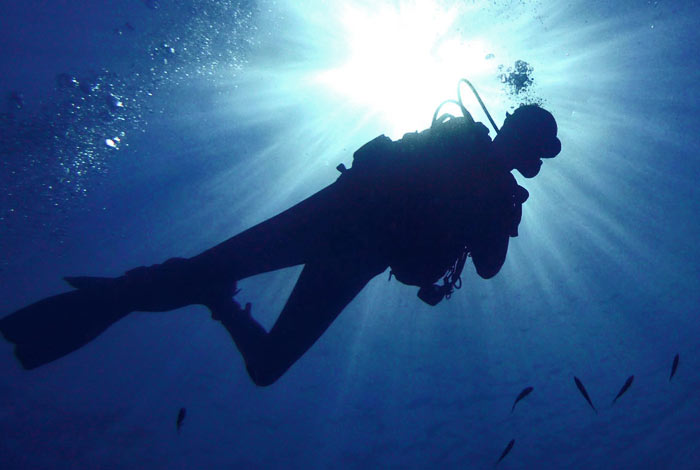 Let us sanctify all creation! Somebody has to do it.

Near the Bulgarian resort of Primorsko an Orthodox underwater Chapel will appear in the coming days, reports Sedmitza.ru.
A local clergyman has already blessed the foundation of the construction, stone plinths, the cross, the candle stand, an Icon of St. Nicolas with a bronze frame, and a plate with engraving: "Za Raven Broi" ("May you make the same number of dives as surfaces" ).
Construction will begin on June 1, just south of Cape Borun at a depth of 12 meters. Parts of the chapel will be delivered by boat and immersed by parachute.
The local diving center has initiated the project. It hopes to help build the church for several days. Divers will be able to light special candles in the Church, which can burn in the water.