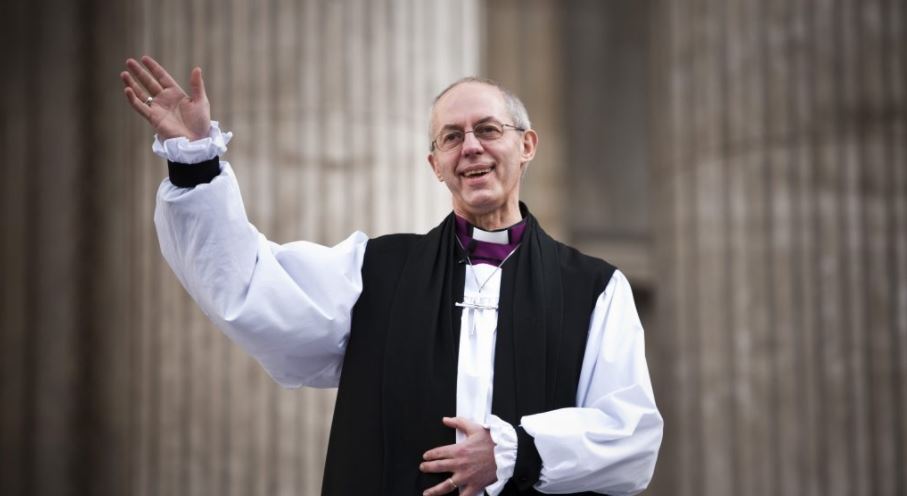 Remember when England was a country of Christians? Do you think it can't happen here?
A Christian student who was expelled from university after posting on Facebook in support of Biblical teaching on marriage and sexual ethics has today lost his case in a judicial review of the university's decision.
Felix Ngole was studying for an MA in Social Work at Sheffield university. In 2015 he made comments using his personal Facebook account on the story of the American registrar Kim Davis who was imprisoned after conscientiously refusing to register same-sex marriages. Felix expressed his Christian beliefs on the issue and argued that:
"same sex marriage is a sin whether we like it or not. It is God's words and man's sentiments would not change His words".
He was asked where in the Bible it says that same-sex marriage is wrong, and he quoted various passages to demonstrate this.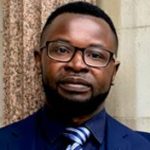 Nearly two months later, Felix received an email from a university official informing him that his Facebook comments were being investigated. He was later interviewed by an investigatory team, and subsequently removed from his course by a panel chaired by Professor Marsh, an LGBT rights campaigner. Felix, supported by the Christian Legal Centre, sought to challenge the university's decision in a judicial review which was heard in the High Court over two days. The court ruled that the university acted lawfully in removing Felix from his course.
'May have caused offence'
The court heard that the university
"investigatory team accepted that Felix was fully entitled to his religious beliefs, and had acted with honesty and integrity".
The university held that it was not Felix's views that were at issue, but his public posting of these views. They held that this expression of his views
"may have caused offence to some individuals".
The university argued that they were right to sanction Felix and bar him from his chosen profession in spite of the fact that Felix had lawfully expressed his Christian views as a practicing Christian, outside of his professional studies, in a context in which he was not identified as a social work student, and despite this expression having no impact on his work and professional abilities.
'Freedom of speech impaired'
The university and the court agreed that Felix's freedom of speech had been impaired. The judge accepted that his posts
"were undoubtedly intended by him to convey a religious perspective."
Nevertheless, the court ruled that
"Felix had no religious imperative to comment on an American news website about Kim Davis".
The judgment stated:
"Freedom of expression is an important right. Exercising that right to express the content of deeply held religious views deserves respect in a democratic and plural society, nowhere more so than in a university. Freedom of religious discourse is a public good of great importance and seriousness."
'No discrimination'
The university agreed that there had been no cause for concern or evidence of Felix acting in a discriminatory fashion, whether on placement or otherwise. The university's decision was not based on speculation that Felix would discriminate in the future either. No discrimination has actually occurred, or is expected to occur in this case.
'Severe sanction'
The judge accepted that the university's sanction of Felix "was indeed severe". The judgment also stated:
"Nor is it to doubt that there may well be good grounds to fear more generally for the place of religious discourse, and the understanding of and respect for religious adherents, in the context of a liberal and secular consensus within universities or elsewhere."
The judgment further stated:
"If a chain of events, starting with a student posting Bible verses on a news website and ending with him being removed from his course, is one for which the law does not provide him with a remedy, it is important to test hard why not."
'Perceived risk'
What in the end was judged to have justified the university's actions was a perceived risk of damage. The court ruled that "It was how they could be accessed and read by people who would perceive them as judgemental, incompatible with service ethos, or suggestive of discriminatory intent. That was a problem in its own right. … But whatever the actual intention was, it was the perception of the posting that would cause the damage. It was reasonable to be concerned about that perception" (emphasis added).
'Biblical views must not be expressed'
Andrea Williams, Chief Executive of the Christian Legal Centre which is supporting Felix commented:
"The court has ruled that though Felix is entitled to hold his Biblical views on sexual ethics, he is not entitled to express them. But freedom to believe without freedom of expression is no freedom at all.

"Many views are frequently expressed by students on social media and in other contexts. It is the expression of Biblical morality that has been singled out for sanction by the university.

"The university, in investigating Felix's personal Facebook posts and disciplining him for them, is acting as if they are thought police. This ruling will have a chilling effect on Christian students up and down the country who will now understand that their personal social media posts may be investigated for political correctness.

"As the judgment stated: 'Freedom of expression is an important right. Exercising that right to express the content of deeply held religious views deserves respect in a democratic and plural society, nowhere more so than in a university.' In this case the judge has failed to safeguard Felix's freedom of expression, in spite of the importance she rightly attaches to that freedom.

"This ruling comes after Jo Johnson, the universities minister last week criticised universities for failing to protect freedom of speech. He said: 'Freedom of speech is a fundamentally British value which is undermined by a reluctance of institutions to embrace healthy vigorous debate. Our universities must open minds not close them.'"This ruling flies in the face of the government's expressed intention to promote free speech at universities."
'Christian bar to office'
Felix said:
"I am very disappointed by this ruling which supports the university's decision to bar me from my chosen career because of my Biblical views on sexual ethics. I intend to appeal this decision which clearly intends to restrict me from expressing my Christian faith in public."
Andrea Williams said:
"Rulings like this show that society is becoming increasingly intolerant of Christian moral values. Christians are being told to shut up and keep quiet about their moral views or face a bar from employment. Unless the views you express are politically correct, you may be barred from office. This is very far from how a free and fair society should operate.

"We will appeal this ruling in an attempt to protect basic freedoms in our society. No democratic society can function without freedom of expression. This ruling shakes the foundations of freedom in our society."