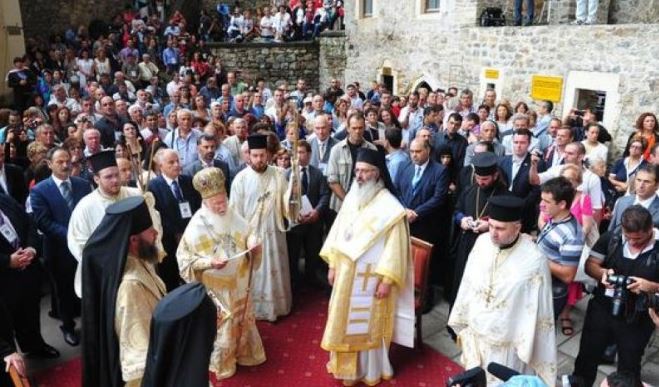 The Liturgy must go on.
by Philip Chrysopoulos
Turkish authorities notified the Ecumenical Patriarchate that the license for the yearly mass at Panagia Sumela Monastery in Trabzon is revoked.
After five consecutive years during which it was allowed to have Orthodox Christian divine liturgy on August 15 at Panagia Sumela Monastery in Trabzon, this year the permit was revoked. The official reason given is that during the monastery restoration works, static problems appeared in the building. The ban has caused great disappointment to thousands of Pontian people worldwide, and people from Greece who had planned to travel to the region these days to celebrate the Feast of the Assumption on August 15.
Sources within the Patriarchate of Constantinople who prefer to remain anonymous and many Pontic Greeks believe that the construction static problems invoked is a pretext and they fear that Christian mass will never be allowed in the historic monastery again.
The doors of the Sumela Monastery reopened in June 2010, after 88 years. The Turkish government had given permission to the Ecumenical Patriarchate to have a patriarchal liturgy for the Feast of the Assumption every year.