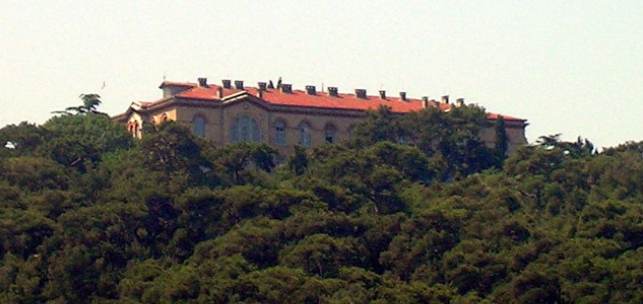 After years of resistance, the Turkish government is considering allowing the re-opening of the closed Halki Seminary, the Anatolia News agency reported. Deputy Prime Minister Bülent Arınç said the institution should be reopened to educate clerics for the Orthodox community, saying
"minorities have the same rights as us"
while he was speaking at a conference in Berlin.
"We accept that there is a necessity for clerics in the Heybeliada Halki Seminary for the Greek Orthodox Patriarch or the Orthodox community, and a school is needed for these (clerics) to be educated. We know there are (those needs,)"
said Arınç, responding to a question from Germany's Greek-Orthodox Metropolitan Augustinos Labardankis.
"Therefore, this school certainly has to be opened and clerics should be educated here again,"
said Arınç, during a conference titled Muslims, Jews, Christians, Peace is Possible – Examples for Peaceful Coexistence in Past and Present – Perspectives for the Future, the Turkish news group said.
He also said articles were being added to the Foundations Law for the return of property to minority communities.
"We do not return these as a favor. These were already yours, but taken from you in some ways. We see this as a humanitarian right, a holy value of your belief. We apologize to all of you for those things that happened in the past,"
Arınç said, at the conference organized by the International and Intercultural Dialogue Institute.
But he also criticized the Greek government for not allocating the same rights to the Turkish community living in Greece, saying that associations were even banned from using the world "Turkish" in their names. 
"The claims that Muslims cannot choose their mufti and that imams are nominated by the state, as well as claims that foundations cannot own property, discrimination is practiced in schools, and mosques are not allowed in certain places, are all right," he said.
Arinc highlighted that minorities enjoy equal rights in Turkey and that the need of the Orthodox community for clergy is part of its human rights. He also called on all minorities who were forced to leave Turkey
"because of mistakes made by the authorities,"
to return. The coexistence of different cultural, religious and ethnic minorities constitutes the country wealth, as he notes, while adding that
"the Turkish government is doing its best to solve the problems of the religious minorities."