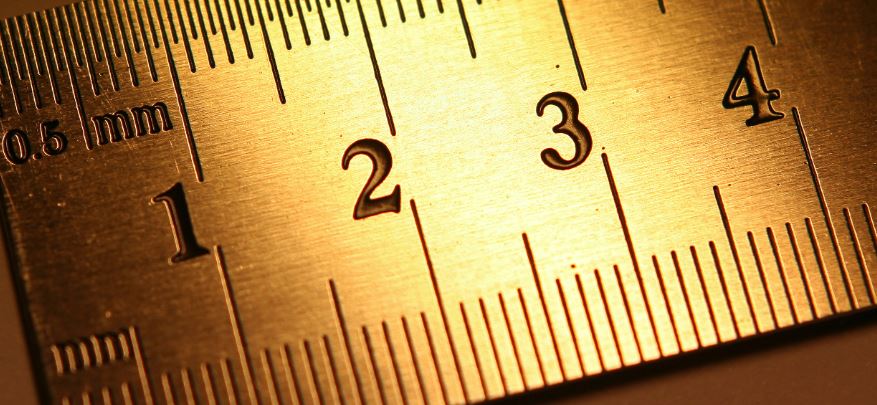 A rule so forgotten that we have a generation that doesn't even remember that they forgot it.
A look at the mess of American society reveals a dearth of honest, respectful discourse which revels in the freedom to speak and enquire freely without fear of abuse or belittlement by a multitude whose basic thoughts are generated in 140 characters or less. They have forgotten the most important rule of human society, and they have forgotten it precisely because they have aligned and associated themselves with those who have abrogated this rule from their lexicon of desirable behavior, morality, and even their thoughts.
I mean, the Golden Rule.
For those of you reading this who might not know the Golden Rule without Googling it, it can be found in its most perfect form in the teachings of Jesus Christ, and recorded in the Gospel according to St. Matthew, as follows:
So whatever you wish that others would do to you, do also to them, for this is the Law and the Prophets.
We are inundated daily with trumped up accusations about the origins of our opinions, and good order, decency, and good judgment are replaced with the worst kind of propaganda – from vagina hats and lewd 'rights' marches which no parent or child should have to endure in public, to pro-fascist groups calling themselves antifascists and acting precisely in the manner of young socialist revolutionaries, to outright lies all the way up the chain of public discourse. Sure we expect politicians to lie, but we had hoped that our journalists would study journalism more than socialism, and that our teachers would teach the Golden Rule rather than class warfare. 
The reason for our rapid decline is easy to see. Paid protesters, organized riots, and public figures loading their own pockets with millions and millions literally stolen from the mouths of the hungry and the homeless in their time of greatest need; all these have excited the shallow minds of witless followers with the promise of the power to do as they will, to remake the world in their own shattered, shallow, distorted image. And the closer they get to their goal, the more they get their way, the more rabid and miserable and angry they become.
Forget the amorality of current science, which forges its vision based on whatever they think may be possible, rather than that which can serve and benefit mankind. Forget the wanton destruction of cultural and historical landmarks and memorials which etch the character – good, bad or both – of a nation and a people, and reduce future generations to drones. Forget the inability to call one's associates to account because they're 'on our side' even though evil deeds have been done, and accountability needs a reckoning to set a people on their proper course again.
Loyalty has trumped principle in the minds of most of our people. This is a darkness from which there is little chance of coming back.
But there is a way back. And it is to remind others of the Golden Rule, and require it from others in everyday life.
You see, those of us who are not mindless drones are the ones responsible for allowing it to get as bad as it has gotten. Sure, it snuck up on us because we weren't as diligent as we should have been in calling out the liars, cheats, and ne'er-do-wells. We tried to be the people our parents raised us to be – good natured, hard-working, willing to give the benefit of the doubt, but this was treated as idiocy by those who craved power, and ignored our constant pleas for sanity in leadership. We allowed ourselves to be bullied down by people whose only weapon was volume. I mean, they can't even come up with slogans that actually mean anything (remember "you can't hug your child with nuclear arms"?).
As a result of our failure over 50 million babies, a large chunk of that number minorities, have been murdered for 'rights', as if one persons rights mattered more than someone else's. Again, loyalty over principle. We have intelligent people of good faith absolutely convinced that requiring identification to vote is somehow racist (itself a most racist proposition – why can't they see that?), and not fair, when they know darn well that identification is required in every other arena of life. 
We must remember what we have forgotten. 
It's time to start not only teaching the Golden Rule again. Not just as an aside, or in passing, but as the cornerstone of moral education. We have forgotten that the purpose of education is moral development.  I assure you, I can count on one hand the number of teachers and educators I have met who know this clearly.  This is not just for kindergarteners. Children should get it constantly in elementary, middle school, high school, and college. What passes for college studies today at some of our formerly finest universities is the worst kind of joke, and no one, absolutely no one, is laughing.
Start teaching the Golden Rule again.
Finally, until opportunists in every field are held accountable to the Golden Rule, nothing but mean-spiritedness, intrigue, and deception will be all we have to offer our children and grandchildren. Sorry to say it but liars, thieves, reprobates have to be held to a standard. They have to be even-handedly disciplined and held to account for every deliberate lie, cheat, or false flag they attempt to foist upon us. Our children deserve to know what strong women look like (and they don't wear vagina hats – that is the epitome of woman's weakness). Our children deserve to know what strong men look like (They keep their words, and measure them carefully). Our children deserve to know that hard-work is rewarded, not punished with 'redistribution.' Even a 4th grader knows that our tax system is excessively unfair to all of us. 
No more going to war without Congress declaring war.
No more elections without firm, fair, and verifiable casting and counting of ballots.
No more intellectual gulags where kids can get condoms, but not tell time from an analog clock.
No more taxation without real representation. 
No more importing voters from other countries to skew our election process, and change how justice is served for some but not others.
The Golden Rule is a standard by which any civilized society can measure itself. There is no downside to requiring it in public discourse. There is no downside to calling out those who refuse to follow it. 
"Do unto others as you would have them do to you." 
It's so simple, so aesthetically beautiful a maxim that a tiny child can learn and memorize it for life, and still great orators and statesmen can benefit from contemplating it and recommending it. 
Until we start teaching it, living it, and reminding others of it, and frankly, shaming those who refuse to follow it, the coming years will be cold indeed.