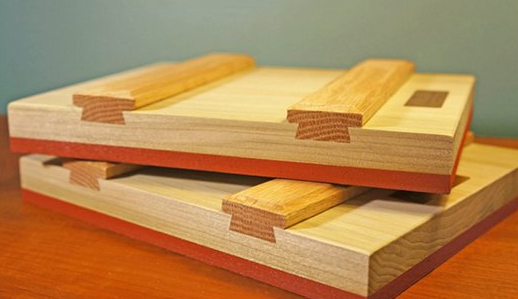 Recently, I was sent an icon of St. Euphemia, the All-Praised, the patroness of the online Theological Academy which I'm in charge of, for an appraisal and review.
Orthodox Christian Supply sent it to me, and Silouan Campbell was gracious enough to offer me my choice of subject, so I decided on GreatMartyr Euphemia. 
They sent me their "Traditional Panel" Icon. 
The "traditional panel" icons are different from the standard style of icon being built today.
As they describe on their website:
We, however, have set aside all inferior materials and have approached the design keeping in mind historical precedence.
click on images to enlarge
Their signature product, the traditional panel mounted icons, are made with the upmost care. They begin with carefully selected 4/4 solid poplar. Then route dovetailed keyways through the reverse and insert the red oak splines. This process is to keep the panel from warping over time, the same process as used in hand painted icons throughout antiquity. 
We print our images on the lowest tooth market available canvas with natural pigment based inks. The prints are then sealed with the highest quality giclee canvas varnish, complete with UV inhibiting properties (will not fade). For our varnish we use a special mixture which brings out more color than a flat matte, yet still eliminates the glare commonly associated with gloss varnishes.

All our icons are sealed on face, backs, and sides. We sand out every icon glass smooth to ensure that our customers not only see, but feel the quality of our product.

There are over 25 individual processes which go into every traditional panel icon, each preformed by hand.
As you can see from the above pictures, the work is excellent, the joints are tight, and the splines perfectly fit. 
The only thing I could think to improve would be the icon print itself. The print is nice and sharp, but appears to be on some kind of canvas (I'm not sure that the photo reveals it – so it is still very good!). The board, the splines, and the workmanship are top drawer, and I cannot think of a single thing to say to improve them. Excellent work!
I do recommend Orthodox Christian Supply if you are looking for an icon print to be mounted that will last for generations.