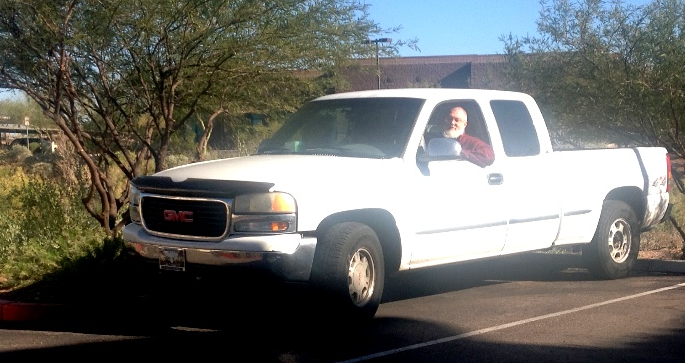 From Interfax: Patriarch Kirill calls on clergy not to use luxury cars. The photo of my truck here just shows glare, not the Uncreated Light. 367,000 miles and still going.

Patriarch Kirill of Moscow and All Russia has criticized clergymen who use expensive foreign cars.
"Let's think about using transport vehicles that will not serve as an excuse for ill-wishers seeking to discredit the clergy,"
the head of the Russian Orthodox Church said on Friday.
Priests ought to stay moderate in all issues, he said. There are cars imported from Japan, South Korea and some European countries that are comfortable and reliable, but will not attract heightened attention, he said. Patriarch Kirill said that he refused to accept a Mercedes 600 that was presented to him in the 1990s.
The Patriarch said that today he was using cars from the government's garage for security reasons.