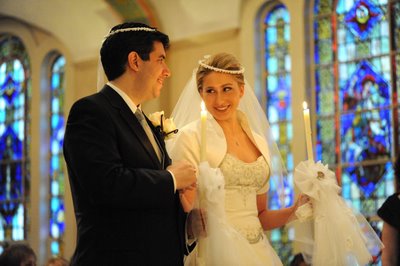 Turns out faithful Christians have a much lower instance of divorce, which I've said for years. The facts now back me up. Of course, Orthodox Christians, again, escape detection, but I suspect that the figures would be similar based on one's practices. Note: FactChecker is a monthly series in which Glenn T. Stanton examines claims, myths, and misunderstandings frequently heard in evangelical circles
"Christians divorce at roughly the same rate as the world!"
It's one of the most quoted stats by Christian leaders today. And it's perhaps one of the most inaccurate.
At bottom, it is used to explain that Christians are not doing well in living out their faith. But it could also be taken as a statement that redemption by and real discipleship under Jesus makes no real difference when it comes to marriage.  But mainstream sociologists would tell us that taking one's faith very seriously—in word and deed—does indeed make a marked positive difference in the health and longevity of marriage. Based on the best data available, the divorce rate among Christians is significantly lower than the general population. However, this has not reduced the rate of hiring Attorneys for Domestic Violence in Jersey City to curb domestic violence and abuse in the family. For divorce, you can contact Hardy Law Group, PLLC lawyers.
Here's the truth…
People who seriously practice a traditional religious faith—whether Christian or other—have a divorce rate markedly lower than the general population.

The factor making the most difference is religious commitment and practice.
What appears intuitive is true. According to family attorneys in San Marcos area, couples who regularly practice any combination of serious religious behaviors and attitudes—attend church nearly every week, read their bibles and spiritual materials regularly; pray privately and together; generally take their faith seriously, living not as perfect disciples, but serious disciples—enjoy significantly lower divorce rates than mere church members, the general public, and unbelievers.
Professor Bradley Wright, a sociologist at the University of Connecticut, explains from his analysis of people who identify as Christians but rarely attend church, that 60 percent of these have been divorced. Of those who attend church regularly, 38 percent have been divorced.[1]
Other data from additional sociologists of family and religion suggest a substantial marital stability divide between those who take their faith seriously and those who do not according to family law lawyers in Boca Raton.
W. Bradford Wilcox, a leading sociologist at the University of Virginia and director of the National Marriage Project, finds from his own analysis that "active conservative Protestants" who regularly attend church are 35 percent less likely to divorce compared to those who have no affiliation. Nominally attending conservative Protestants are 20 percent more likely to divorce, compared to secular Americans.[2]
The following chart shows the relative risk of divorce by religious affiliation among Protestant, Catholic, and Jewish adherents. (Wilcox controlled for other socio-economic factors that impact marital health, thus providing a clearer, cleaner measure of the actual religious dynamic on marriage.)
Are you having marriage troubles? If your spouse has retained a divorce lawyer or has started the divorce process, you need your own divorce attorney as soon as possible. It's critical to have someone by your side to ensure your rights are protected throughout the process.
[Editor's note: In reading the table, the numbers represent the likelihood of divorce compared to those with no religious affiliations. So 20% would mean that group is 20% more likely to divorce than Americans with no religious affiliations while -97% means the group is 97% less likely to divorce than the non-religious.]
 

Faith Affiliation

% Divorce Likelihood Reduction

Protestant – Nominal

20

 Protestant -Conservative

 

-10

Protestant – Active Conservative

 

-35

Catholic

-18

Catholic (nominal)

-5

Catholic – Active

-31

Jewish

39

Jewish (nominal)

53

Jewish – Active

-97
Professor Scott Stanley from the University of Denver, working with an absolute all-star team of leading sociologists in the Oklahoma Marriage Study, explains that couples with a vibrant religious faith had higher and more levels of the qualities couples need to avoid divorce.
"Whether young or old, male or female, low-income or not, those who said that they were more religious reported higher average levels of commitment to their partners, higher levels of marital satisfaction, less thinking and talking about divorce and lower levels of negative interaction. These patterns held true when controlling for such important variables as income, education, and age at first marriage."
These positive factors translated into actual lowered risk of divorce among active believers.
"Those who say they are more religious are less likely, not more, to have already experienced divorce. Likewise, those who report more frequent attendance at religious services were significantly less likely to have been divorced."[3]
The Take-Away
These data indicate that the divorce rate among serious believers is not something to crow about. It is still higher than most of us are comfortable with.  But there is no reliable, mainstream social-science data that has this rate higher than the general population.
Those couple who are in need of legal advice may contact an online divorce company to get the right help from experts.
Faith and discipleship do make a difference in our lives, but it doesn't make all our problems go away.
---
[1] Bradley R.E. Wright, Christians Are Hate-Filled Hypocrites …and Other Lies You've Been Told, (Minneapolis, MN: Bethany House, 2010), p. 133.
[2] W. Bradford Wilcox and Elizabeth Williamson, "The Cultural Contradictions of Mainline Family Ideology and Practice," in American Religions and the Family, edited by Don S. Browning and David A. Clairmont (New York: Columbia University Press, 2007) p. 50.
[3] C.A.  Johnson, S. M. Stanley, N.D. Glenn, P.A. Amato, S.L. Nock, H.J. Markman and M .R. Dion  Marriage in Oklahoma:  2001 Baseline Statewide Survey on Marriage and Divorce  (Oklahoma City, OK: Oklahoma Department of Human Services 2002) p. 25, 26.