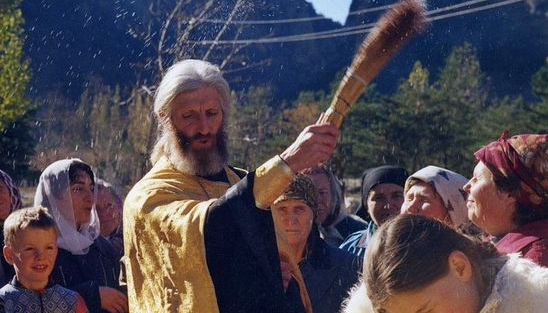 By Yuri Akbashev
The brutal murder of a Russian priest in his church has sent a fresh wave of terror through the Orthodox community in Kabardino-Balkaria. Since the outbreak of hostilities in Chechnya in September 1999, the Orthodox Church across the North Caucasus has been like a city under siege.
Now the killing of Igor Rozin in the town of Tyrnyauze is likely to reinforce the sense of isolation in a predominantly Muslim society and increase resentment against Islamic militant groups.
Valentina Varapaeva was cleaning the church early in the morning when a young man appeared at the door asking for Father Igor. She told him to come back towards midday when the priest was due to arrive.
The man duly returned at the appointed time and was greeted by Father Igor who, to Varapaeva's surprise, invited him into his room.
"In all the time that I knew him, I never once saw Father Igor invite a stranger into his room," she later told the police.
The two men spoke quietly and calmly for some time but finally Varapaeva heard the priest say,
"If you have come for my soul, then take it!"
She rushed into the room to find the stranger standing over Father Igor's blood-soaked body with a curved dagger in his hand. The man turned towards her.
"Don't kill me, I have small children!"
she cried and the killer ran out into the street.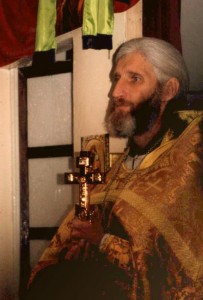 Father Igor, who had suffered two knife wounds to the chest, died on the way to hospital.
An hour later, Ibragim Khapaev appeared at Tyrnyauze police headquarters and confessed to the killing. Police discovered that Khapaev had previously been given a four-year suspended jail sentence for attacking his cousin with a knife.
But local parishioners insist that Father Igor's murder was part of a wider plot to drive the Orthodox Church out of the North Caucasus.
The priest had established the Tyrnyauze parish last summer and enjoyed increasing popularity in the local community. However, the Tyrnyauze church was a tiny outpost of Orthodoxy in Balkar (Muslim) territory and Father Igor had received death threats in the past.
Now the priest is being hailed as a martyr to his faith. Local parishioners argue that the champion mountain climber who was nearly two metres tall could easily have defended himself against the murderer.
"He chose to die so that, by spilling his blood, he could show the strength of his faith," said one. "He simply bowed down before the will of God."
Father Igor's funeral was attended by both Christian and Muslim residents of Tyrnyauze. In an address to the crowd, his wife said,
"I have forgiven his murderer and you must do so too because it is God's will."
The priest was buried in his native Tyrnyauze while a service in Nalchik was attended by Orthodox leaders and priests from across the region.