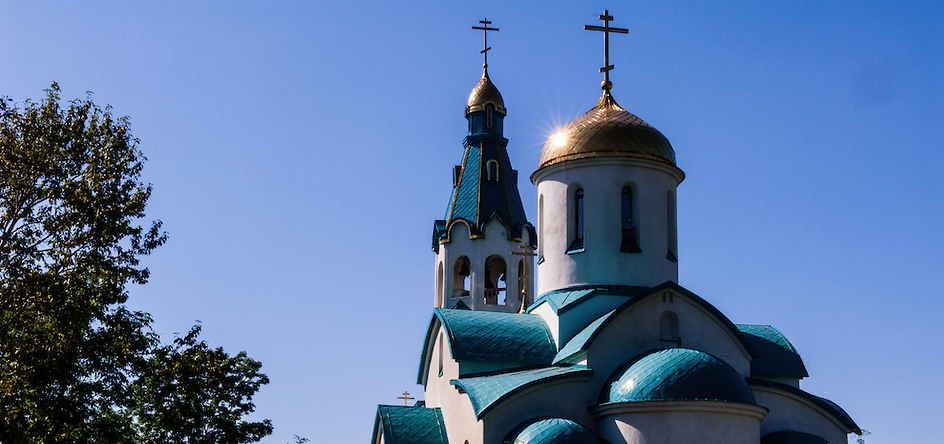 A man employed as a private security guard opened fire Sunday in a cathedral on Russia's Sakhalin Island in the Pacific, killing a nun and a parishioner and wounding six others, investigators said.
Law enforcement officers detained the 24-year-old man at the scene and were trying to determine why he had attacked the Russian Orthodox cathedral in the city of Yuzhno-Sakhalinsk, the federal Investigative Committee said in a statement. The man worked for a private security firm in the city and was armed with a rifle. His name was not released.
Concerns about security in Russia are especially high because of the Winter Olympics in Sochi, but there was no apparent connection to the games. Sakhalin Island is about 7,500 kilometres (more than 4,500 miles) from Sochi.
The six parishioners who were wounded were hit in the legs and their lives were not in danger, state news agency RIA Novosti reported, citing the regional archbishop.
The gunman entered the cathedral shortly after a service had ended and began shooting at parishioners and religious icons on the wall, priest Viktor Gorbach said in a telephone interview with the LifeNews cable television channel.
He said not too many people were left in the cathedral and some managed to flee, but the nun and a male parishioner tried to stop the attacker and were killed. The priest said the man, who also destroyed a cross, expressed his hatred of the church.
In Moscow, the head of the Russian Orthodox Church honoured the dead as heroes.
"Those who died today, they in any case died in the temple of God,"
Patriarch Kirill said after a service in a Kremlin cathedral, the Interfax news agency reported.
"They tried to prevent that person from defiling our sacred place. They died as heroes, as soldiers on the front line."
Kirill said the attacker may be mentally ill or may have been influenced by those who speak ill of the church.
The Russian Orthodox Church has been criticized by those who oppose its resurgence and symbiosis with the Kremlin under President Vladimir Putin.
Russian television showed footage of mourners laying flowers and lighting candles outside the Yuzhno-Sakhalinsk cathedral.