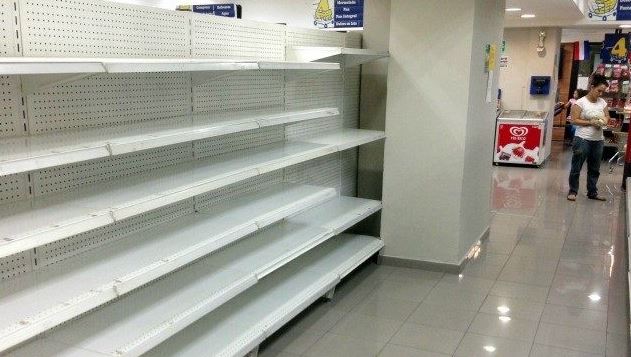 Another experiment in socialism come to it's fruition – abject economic failure. Pray for the people enslaved to it in Venezuela. It affects everyone.
by Frances Martel
Years of socialist price controls and rock-bottom crude oil prices have left the nation of Venezuela with little money left to spend on presents, feasts, or even Christmas lights, as residents complain December feels like "any other month" after two years of President Nicolás Maduro.
"This year, Christmas is dead, there is not enough money,"
Elise Belisario, a resident of the Caracas suburb Petare, tells Agence France-Presse (AFP). She notes there is no Christmas decor anywhere and people do not have enough money to buy presents. Some cannot even afford the basic goods needed to put together a traditional feast of roast pork and assorted sides.
The website El Colombiano estimates that a full Christmas dinner costs between 2,000 and 3,000 bolívares, which is the equivalent of about one third of a monthly minimum wage. Individual basic food items can rack that price up significantly if especially scarce in any particularly neighborhood. For example, a woman selling eggs on the black market in Caracas tells AFP a box of 30 eggs costs 1,300 bolívars alone.
It is difficult to estimate how much these prices would translate to in dollars because the government insists on setting the value of its currency at a fixed rate most believe is intended to mask the nation's hyperinflation problem, and is significantly higher than the real value of the bolívar on the black market. The Venezuelan website Dolar Today, which tracks the price of the bolívar on the black market, claims one American dollar is worth 841 bolívars today. This would make Venezuela's minimum wage about $11 a month.