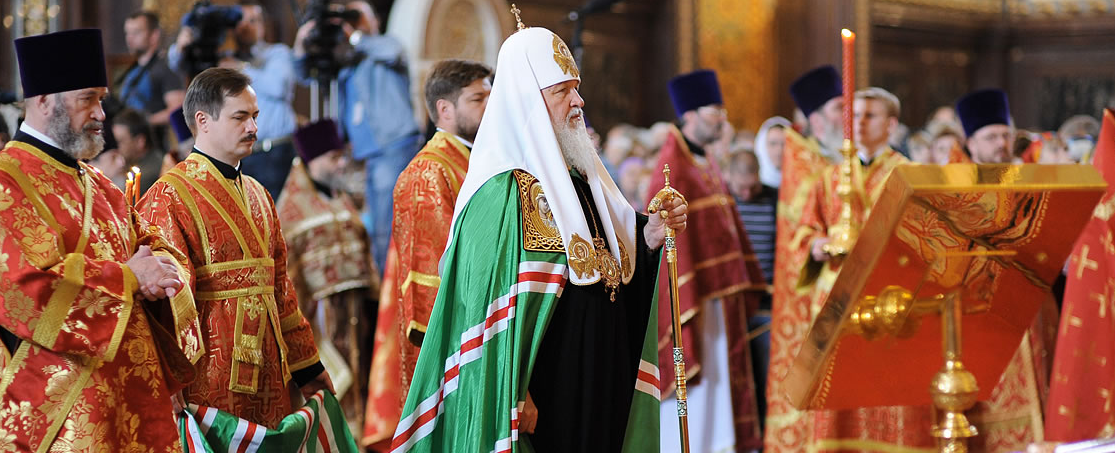 According to Patriarch Kirill, leader of the Russian Orthodox Church, Christians who stand for the ancient traditions of their faith are becoming "Confessors of the Faith," in the mold of the mutilated and exiled St. Maximos (+662 AD). Kirill met with famous American Evangelical leader Franklin Graham last week, with whom he shared his admiration for American evangelicals' defense of Christian morals. Kirill called those who suffer for their stand supporting natural marriage modern-day Confessors.
The head of the world's largest Orthodox church noted tragic changes in Western spiritual life, including turning away from "Christian tradition" and creating societies in which moral values are no longer dominant. Kirill also noted with regret recent legislation and court decisions allowing homosexual "marriage," "equaling it to natural marriage that the Lord has given us in commandment."
He said that Westerners who resist such immoral laws and court decisions are "subjected to repressions."
"Today, Christians who uphold the intransient importance of Christian moral values had to become Confessors of the Faith, living under various kind[s] of pressure, including the mass media,"
the patriarch of Moscow said. 
"This gives us a sign of hope: there are people among Western Christians akin to us in ethical principles, sharing them with the Russian Orthodox Church."  
The patriarch's comments come at a time when many American Christian business owners and public servants have been fined, jailed, or otherwise persecuted for defending natural marriage.
Some examples:
– Betty and Richard Odgaard, a Mennonite couple whose gallery/chapel was economically forced to close when the Iowa Civil Rights Commission demanded they personally host a same-sex ceremony in violation of their religious beliefs.
– 70-year-old florist Barronelle Stutzman, who is at risk of losing her flower shop and life savings after she declined to work a same-sex ceremony because of her Christian beliefs. She had been servicing the gay couple who sued her for several years and would have provided them the flowers, but she refused to personally facilitate their ceremony by creating custom-designed decorations, delivering to the forum, staying at the ceremony to touch up arrangements, or personally assisting the wedding party.
– Aaron and Melissa Klein, Christian bakers who refused to design a wedding cake for lesbians, ordered to pay $135,000 for "emotional" damages to the lesbians by the Oregon Bureau of Labor and Industries. They were forced to close their store and operate from home.
The Russian Orthodox Church has cut off dialogue with religious bodies that perform homosexual "marriages" or ordain homosexuals as "clergy," including the United Protestant Church of France and the Church of Scotland. The Russian Orthodox Church's statement said religious groups that offer to "marry" homosexuals "trample upon the principles of traditional Christian morality."
Patriarch Kirill noted that the Russian Orthodox Church broke dialogue with the U.S. Episcopal church in 2003, when it ordained an openly and unrepentantly gay cleric. However, the Orthodox support the conservative Anglican Church in North America,
"which remains faithful to Christian ethics."
The Very Rev. Fr. Dimitry Smirnov, chairman of the Russian Orthodox Church Commission for Family, Protection of Motherhood and Childhood, went so far as to say, "These are not Christian communities anymore. … The former Christian peoples are preparing themselves for the solemn reception of the Anti-Christ." He said the future of LGBT groups is "the fire of Gehenna," referring to Hell.
The chairman of the Moscow Patriarchate's Department for External Church Relations, Metropolitan Hilarion, explained,
"The legalization of same-sex cohabitations … pose[s] a clear threat to the future of humanity."