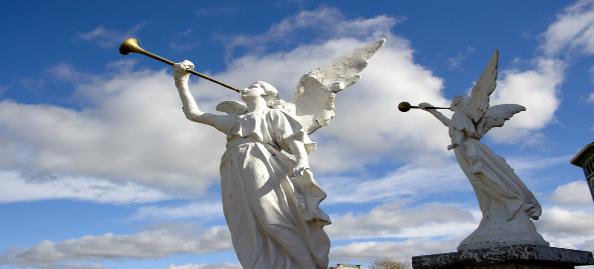 by Fr. Demetrios Carellas
Dear Brothers and Sisters in Christ,
This excellent pro-life encyclical (Click on the Website below.) from the Assembly of Orthodox Bishops in North America was issued on January 22, 2013. I give thanks to God for these Spirit-filled words, and I pray that ALL Orthodox Christians – Clergy and Laity – will put them in ACTION in their everyday lives. It is PAST time for we Orthodox to be in the FRONT LINES defending the right to life for the innocent, defenseless child in the womb! It is PAST time for our clergy to preach and teach on this issue and to organize their faithful to join groups like 40 Days for Life, and stand in prayer in front of these death chambers — especially those of Planned Parenthood: a truly demonic organization that kills over 325,000 babies every year for profit!
And while we must give deep love and God's healing grace to those women who have had abortions and repent of their evil deed, we must also – in love – OPENLY chastise those Orthodox doctors, nurses, counselors, politicians, news media personnel, celebrities, AND clergy who have taken part in – or defended – this legalized infanticide. We do not help these people find salvation by giving them honors, when they should be given penances for the healing of their souls! Is it not PAST time to reach out to each one of these misguided people — admonishing them in love, and calling them to confession and repentance? If they refuse to change their ways, then – again out of LOVE for their souls – should we not excommunicate them, so that they can feel the pain of being separated from the Cup of LIfe and then return, with tears of repentance, to be restored to the Church?

During the past 40 years, over 55 MILLION babies have been slaughtered on the ungodly altar of the three-headed, secular-humanistic god of privacy, pleasure and profit. Many other Christians, especially the Roman Catholics, have been very active – in their words AND actions – in defense of these innocent ones. But where have WE been during this time, my dear Brothers and Sisters in Christ? Other than a few beautiful encyclicals and a few dedicated laity and clergy who have started Orthodox pro-life groups, the Orthodox presence in the pro-life movement has been – at best – one of "benign neglect."

In the opinion of this sinful and unworthy priest, this Encyclical should be regarded as a FINAL CALL to all Orthodox Christians to not only "talk the talk", but also "walk the walk" in the defense of the God-given right of every child to be born! If God came to judge the world tomorrow, what would He have to say about the deafening silence of over 90% of Orthodox Christians, while the "silent screams" of 3600 babies being slaughtered – everyday, for 40 years – are ascending to His Throne in the heavens? When each of us stand before His fearful Throne, awaiting His righteous judgment, will those 55 million souls be our defenders or our accusers before Him?

O my beloved sojourners on the sea of life, I fear the code blue button is about to be pushed on our Nation's soul! When will we Orthodox take our rightful position in leading the fight for the ones who cannot fight for themselves? No other issue – economy, ecology, clean air, education, proper food diet, physical health, etc. – can have meaning as long as we permit this legal infanticide to continue! This most ungodly of all actions in our Nation's history (perhaps in the history of the world!), this murder-for-profit of living ikons of God, must stop! It is Satan's greatest weapon in his efforts to destroy true motherhood and the family unit.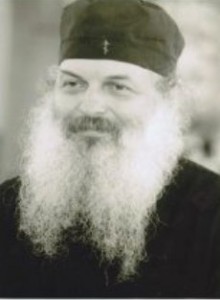 In the midst of all this loss of personal and family identities, in this hurricane of destruction called Secular Humanism — laying waste to Christian moral principles regarding the sanctity of human life from conception to natural death, (and other things, like traditional marriage), there is still reason to have hope — still time to change, before the death rattle – in both the soul of our Nation and the souls of so many of its citizens – becomes irreversible. Of course, I am not speaking of the false and shallow hope and change being promoted by our political leaders in both parties; I speak of the One Who IS our hope, Who – alone – can transform us and our Nation: from darkness to light, from death to life, from perdition to salvation!
When the Jews cried out for deliverance under the tyranny of Pharaoh, God heard their cries and sent them a deliverer: His servant, the God-seer Moses. If WE now cry out – with our prayers, tears and actions – will not our Lord Jesus Himself come and deliver us, and our Nation, from this demonic curse of the noetic Pharaoh, the devil? Let us begin – right this moment and several times each day – to BEG our Most Sweet Lord Jesus to intervene, so that this legalized slaughter will NEVER have another anniversary on the January 22's that remain before Christ returns!
"He who has ears to hear, let him hear!"
Unworthy priest, +Demetrios
Assembly of Bishops Encyclical Against Abortion