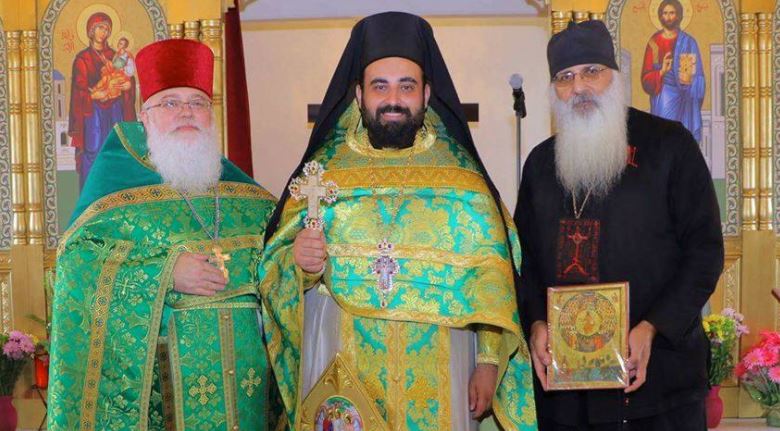 I was fortunate this weekend to be able to visit Fr. Damaskinos Alazrai and the wonderful people at Albisharrah Orthodox Church again this weekend. I wasn invited to the 2nd year memorial of Fr. Damaskinos' mother. May her memory be eternal!
It was also All Saints Day, and we were truly in the midst of a great cloud of witnesses, the Church's answer to the Passion, Death, Resurreciton, Ascension of Christ, and his sending the Holy Spirit upon his Church. Glory upon glory.
The chance to concelebrate Divine Liturgy with brother clergy is always powerful, and on this, my third visit, I can state with confidence that the folks at Albisharrah continue to treat us as family – and overfeed us with wonderful fare.  Here are a few pictures from the celebration.